The Tennessee Department of Commerce and Insurance (TDCI) has promoted Bill Huddleston to TDCI' s director of the Insurance Division.
Huddleston, a longtime Nashville resident, has served in the department since 2014 and has previous experience in banking, public accounting, and most recently served as the division's director of Receiverships. In 2017, he was a recipient of a Governor's Excellence in Service Award.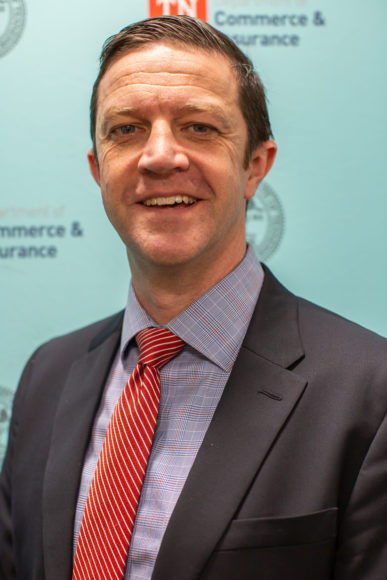 "My experience with the Department and our stakeholders combined with my other professional experiences has helped me shape my management style as well as my insight into insurance policy," Huddleston said. "I am grateful for the opportunity to be appointed to this position, and I am looking forward to continuing to earn the trust of Tennesseans."
The Insurance Division oversees the regulation of insurance in Tennessee, including the state's 202,935 insurance agents and its 1,865 actively licensed insurance companies. The division educates consumers, mediates insurance-related disputes, and enforces Tennessee's insurance laws.
"As the division's director, Bill will help plan for the Insurance Division's future while helping further our mission of protecting Tennessee consumers," said TDCI Assistant Commissioner Rachel Jrade-Rice. "His experience, leadership and knowledge will be beneficial in this role as he helps oversee day-to-day operations of the Insurance Division."
TDCI protects the interests of consumers while providing fair, efficient oversight and a level field of competition for a broad array of industries and professionals doing business in Tennessee. Our divisions include the State Fire Marshal's Office, Insurance, Securities, Consumer Affairs, Tennessee Law Enforcement Training Academy, Regulatory Boards, Tennessee Emergency Communications Board, Tennessee Corrections Institute, and TennCare Oversight.
Was this article valuable?
Here are more articles you may enjoy.