Insurance Office of America (IOA) has hired Louis Bridges to its property and casualty practice as a senior risk consultant. Bridges joins IOA's growing team in Georgia and will be responsible for new business development as well as the expansion of IOA's agribusiness division.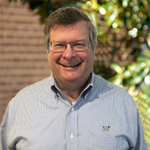 Prior to joining IOA, Bridges was a senior vice president at J. Smith Lanier & Co., which was acquired by Marsh & McLennan in 2018, serving with the organization for over 20 years. With a strong background and specialization in agribusiness, he brings 30 years of industry experience to IOA.
Joining Bridges is senior account executive Cindy Johnson, who brings more than 30 years of insurance industry expertise. Prior to IOA, Johnson worked for Doherty, Duggan, Hart, & Tiernan Insurors. She holds the accredited adviser in insurance (AAI), accredited customer service representative (ACSR), associate in general insurance (AINS), certified professional insurance agent (CPIA), and certified insurance counselor (CIC) designations.
IOA Regional President Bruce Eades said Bridges and Johnson have deep knowledge of the industry and the agribusiness niche, in particular.
Insurance Office of America (IOA) is a full-service insurance agency founded in 1988 by John Ritenour and Valli Ritenour. IOA is ranked 13th on Insurance Journal's 2019 Top 100 Independent Property/Casualty Agencies report. Headquartered in Longwood, Florida, part of the greater Orlando community, IOA has more than 1,000 associates located in over 60 offices in the U.S. and London.
Was this article valuable?
Here are more articles you may enjoy.