The Liberty Company Insurance Brokers has hired David Barkasy to establish a presence for the company in South Carolina.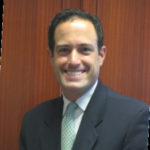 Barkasy, who has been in the insurance field for more than 20 years, joins the team as a producer and is based in Charleston, S.C.
Barkasy previously worked in commercial insurance for firms including USI, C.T. Lowndes & Company, and Mark Edward Partners. Throughout the years, he's created a niche in the education, transportation, and manufacturing industries.
The Liberty Company Insurance Brokers provides producers and agency owners a platform to create equity value. Liberty is an independently owned, full-service broker with offices throughout the country.
Was this article valuable?
Here are more articles you may enjoy.