Reliance Partners (Reliance), a privately-held commercial insurance agency for the transportation and logistics industry, has promoted Jamie Cannon to vice president of the 3PL division.
Cannon will lead Reliance's logistics and freight brokerage division with a focus on business development strategy and overall client education and well-being. She will drive Reliance's mission to increase Reliance's presence within the transportation and logistics space.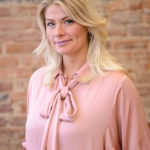 According to Chief of Operations Laura Ann Howell Cannon has extensive experience working with Reliance's logistics-focused insurance products.
Cannon joined Reliance Partners in 2016 with more than 15 years of experience in insurance and marketing. Cannon has been involved in the transportation industry through her involvement with her family's trucking company based out of Knoxville, Tenn. Prior to her career in insurance, she worked in real estate and property management.
Reliance Partners has locations in Chattanooga, Tenn., Birmingham, Ala., Chicago, Austin, Texas, Milwaukee, Wisc., Sacramento, Calif., and Tampa, Fla., with a national client base largely concentrated in the transportation and logistics space.
Was this article valuable?
Here are more articles you may enjoy.