Crawford & Company, a publicly listed independent provider of claims management and outsourcing options to carriers, brokers and corporates, has appointed Paul Kottler as president of Global Technical Services (GTS) U.S.
Effective July 8, Kottler assumed the role following the retirement of Terry Hunt.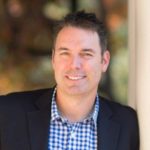 As president, Kottler will oversee the Crawford GTS U.S team of experts responsible for the handling of all large and complex claims. He will also spearhead initiatives to further strengthen GTS' market position with a focus on the development of expertise across specialist product lines, talent development and utilizing technology to deliver innovative products.
In this role, he will report to Andrew Bart, Global president, Crawford Global Technical Services.
Kottler has more than 30 years of experience in the industry. Prior to joining Crawford he was executive vice president, North America at McLarens.
Kottler returns to Crawford following the recent retirement announcement of Hunt. During his 27-year career at the company, Hunt held several senior positions across the organization, and took over the leadership of the Crawford GTS U.S. team in 2017.
Based in Atlanta, Crawford & Company's network serves clients in more than 70 countries.
Topics USA
Was this article valuable?
Here are more articles you may enjoy.