BKS Partners, a national insurance brokerage and risk management firm headquartered in Tampa, Fla., has appointed Jennifer Berry to partner.
Berry joined BKS in 2006 as a founding colleague. She currently works with individuals and families with their private risk management needs, with a specialization in the luxury yacht market.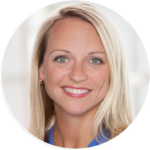 According to Kelly Nash, BKS Partners' Regional president, as a founding colleague, Berry has played an integral role in the growth of the firm's Private Risk Management division.
BKS Partners is insurance brokerage firm delivering commercial insurance and risk management, private insurance and risk management, employee benefits and benefit administration, asset and income protection, and risk mitigation services to clients throughout the U.S. and abroad.
BKS Partners is an affiliate of BRP Group, Inc., an independent insurance distribution firm. BRP represents over 500,000 clients across the United States and internationally.
Topics Mergers Florida Risk Management
Was this article valuable?
Here are more articles you may enjoy.