Florida's Citizens Property Insurance Corp., the state-run insurer of last resort, announced two recent changes to its board of governors.
Joining the board in August was Carlos Beruff, a Manatee County businessman. Beruff was appointed by Senate President Bill Galvano, and replaces Blake Capps for a three-year term that ends July 31, 2023.
The board also was informed of the resignation of Governor Jose Felix Diaz, a former Florida House of Representative member who was appointed to Citizens Board of Governors in July 2020 by House Speaker Jose Oliva. Citizens said the timing to serve on the board did not work out for former Diaz "due to other business interests."
A resident of Manatee County since 1980, Beruff is a real estate developer, state-cer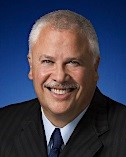 tified building contractor and the CEO of Medallion Home Gulf Coast LC., a home building company. He started his first business when he was 22 and has since built more than 2,000 homes and developed, owned, and managed dozens of other properties.
Beruff has also served on numerous public governing boards including the State College of Florida (SCF), the Construction Industry Licensing Board and the Southwest Florida Water Management District. He currently serves as a commissioner on the Sarasota Manatee Airport Authority.
Source: Citizens Property Insurance Corp.
Was this article valuable?
Here are more articles you may enjoy.