CaseGlide, LLC, a provider of claims litigation management software for claims organizations, has added Russ Smith as chief technology officer (CTO).
A software industry veteran of more than two decades, Smith comes to St. Petersburg, Florida-based CaseGlide from Global Safety Management, where he served as that organization's senior vice president of Technology.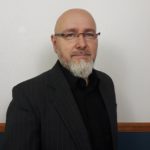 In his role as CTO, Smith will be a technical and operational leader, spearheading CaseGlide's engineering team. He will play an instrumental part in guiding research and development, prioritizing opportunities to respond to customer needs and managing the long-term product roadmap.
Smith spent nearly 20 years as a director of Custom Software Development for Tribridge, and later DXC Technology, after the publicly traded end-to-end IT services company acquired Tribridge.
Headquartered in St. Petersburg, Florida, CaseGlide was founded in 2013 by Wesley and Carly Todd, two claims industry veterans with experience in insurance defense law.
CaseGlide, a unified claims litigation software product, takes case data out of individual emails and puts it into workflows and dashboards. The platform is designed to helps claims professionals and insurance defense lawyers deal with cases, reduce indemnity and make decisions using case data.
Was this article valuable?
Here are more articles you may enjoy.