A Tennessee insurance commissioner who submitted his resignation last week faced an investigation over allegations of sexual misconduct by one of his department's employees, records show.
According to a Department of Commerce and Insurance investigation summary report, there was "insufficient evidence" to substantiate the allegation against Tennessee Department of Commerce and Insurance Commissioner Hodgen Mainda stemming from a February conference in Florida.
Mainda offered his resignation to Gov. Bill Lee on Oct. 27, expressing plans to return to Chattanooga and the private sector. His last date as commissioner is Nov. 13.
The report of possible sexual harassment was received Sept. 15 and was referred to Lee's office on Sept. 23.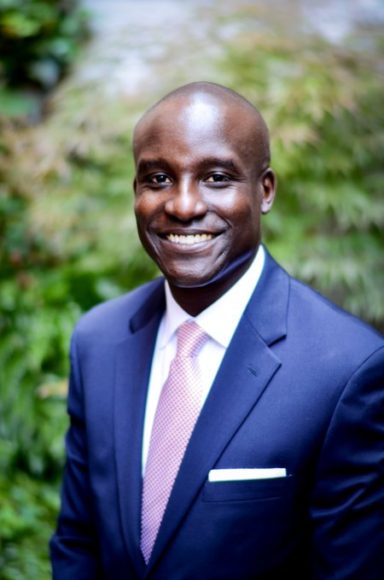 On Friday, Lee spokesperson Laine Arnold said, "The governor is aware of the investigation and has accepted the commissioner's resignation."
According to the investigation summary report, the employee said that during the conference, Mainda "rested his hand on her rear end while at a bar."
Additionally, the employee said Mainda invited her into his hotel room multiple times, despite her denying his request more than once, and said he kissed her three times outside his hotel room.
"Accused did not recall this occurring, and denied any inappropriate conduct on his part during the conference," the report states.
An attorney for Mainda declined to comment on the allegations to multiple news outlets.
A witness said the employee told him Mainda made her uncomfortable by inviting her into his hotel room after dinner, but the witness acknowledged he didn't report what she said to anyone else, the report says. The witness, who is in a supervisory role, said he didn't have firsthand knowledge of the incident and told the employee to report it herself.
The investigation found sufficient evidence that the witness failed to report possible sexual harassment under the state's workplace discrimination and harassment policy, the report says.
Mainda was appointed commissioner by Lee last year after long-time commissioner Julie Mix McPeak stepped down to pursue opportunities in the private sector. Mainda previously served as vice president of community development at the Electric Power Board in Chattanooga.
___
Associated Press writer Kimberlee Kruesi contributed to this report.
Copyright 2021 Associated Press. All rights reserved. This material may not be published, broadcast, rewritten or redistributed.
Topics Tennessee
Was this article valuable?
Here are more articles you may enjoy.