Former Tennessee Insurance Commissioner Julie Mix McPeak, who stepped down as the head of the Tennessee Department of Commerce and Insurance Commissioner last month, will join the global law firm Greenberg Traurig, P.A., in the firm's Insurance Regulatory and Transactions Practice.
McPeak will serve as one of the founders of the firm's new location in Nashville, Tenn. – its 31st U.S. location and 41st worldwide.
McPeak was reappointed as commissioner by Tennessee Governor Bill Lee in January 2019 following her original appointment as commissioner by Governor Bill Haslam in January 2011. McPeak is the first woman to serve as chief insurance regulator in more than one state. In 2018, McPeak served as president of the National Association of Insurance Commissioners (NAIC).
Before leading the Tennessee Department of Commerce, McPeak worked in private practice as counsel to the insurance practice group of law firm Burr & Forman LLP. She also served as the executive director of the Kentucky Office of Insurance (KOI). Before her appointment as executive director, McPeak spent 9 years as an attorney for KOI, including the final 5 years as general counsel. She also served as general counsel to the Kentucky Personnel Cabinet.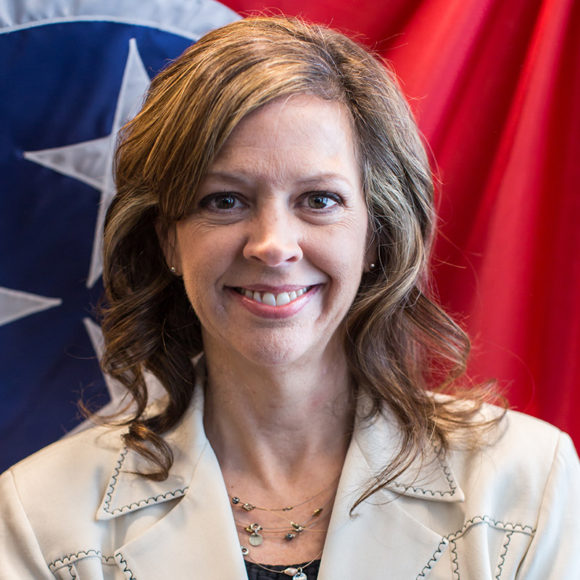 McPeak continues in her NAIC leadership role by serving as chair of the NAIC International Insurance Relations Committee in 2019. In addition to her leadership duties with the NAIC, McPeak is also an Executive Committee member of the International Association of Insurance Supervisors (IAIS.) In June 2016, she was elected by her fellow IAIS members to serve as vice chair of the group's Executive Committee.
McPeak served as co-counsel for the Kentucky Association of Health Plans v. Miller, a case heard before the Supreme Court of the United States, regarding ERISA preemption and state "Any Willing Provider" statutes. McPeak is a frequent author and lecturer on insurance issues.
McPeak is a member of the Tennessee Bar Association and the Kentucky Bar Association. She has been a member of the American Bar Association, Tort and Insurance Practice section, where she served as vice-chair of the Insurance Regulation Committee and a member of the Federal Involvement in Insurance Regulatory Modernization Task Force. McPeak has also served on the Board of Directors of the National Insurance Producer Registry and the Federal Advisory Committee on Insurance.
"Greenberg Traurig's reputation as a well-managed global law firm, its existing relationships in Nashville, and the strength of its Insurance Regulatory and Transactions Practice, were all factors in my decision to re-join the private sector and specifically to join this firm," McPeak said.
According to the firm, its new Nashville office will build on the firm's history in the entertainment industry – Joel A. Katz, founding chairman of the firm's Global Entertainment and Media Practice, and his team are recognized players in the Nashville music industry.
Greenberg Traurig, founded in 1967, now has more than 2,000 attorneys in offices in the United States, Europe, Latin America, the Middle East, and Asia. Its Insurance Regulatory & Transactions group brings together lawyers from its national and international offices with experience in a variety of complementary disciplines – including insurance regulatory, tax, corporate finance and securities, securitization and structured finance, litigation, health care, and governmental affairs – to support clients from all segments of the insurance industry.
Was this article valuable?
Here are more articles you may enjoy.