Tennessee Insurance Commissioner Julie Mix McPeak will continue to serve as the state's top insurance regulator, according to a statement from Governor-elect Bill Lee.
Lee announced four appointments this week to his cabinet for departments including Commerce and Insurance, Financial Institutions, Safety and Homeland Security, and Tourist Development.
McPeak has served as Commissioner of the Department of Commerce since being appointed by outgoing Governor Bill Haslam in January 2011.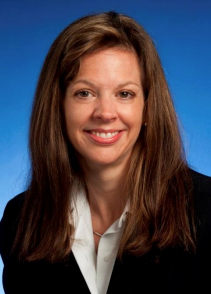 Before leading the department, she practiced as Counsel to the Insurance practice group of law firm Burr & Forman LLP. She also served as the Executive Director of the Kentucky Office of Insurance (KOI). Before her appointment as Executive Director, McPeak spent nine years as an attorney for KOI, the final five as general counsel. She also served as general counsel to the Kentucky Personnel Cabinet.
McPeak, who brings more than 20 years of legal and administrative experience in state government, is the first woman to serve as chief insurance regulator in more than one state.
She will also finish her term as president of the National Association of Insurance Commissioners (NAIC) this month, having served since January of this year.
Also appointed by Lee this wee were:
· Greg Gonzales – Department of Financial Institutions
· Jeff Long – Department of Safety and Homeland Security
· Mark Ezell – Department of Tourist Development
"I am pleased these four talented individuals have agreed to join my cabinet and lead these important departments," said Lee. "Their experience and institutional knowledge will be invaluable as we build long-term solutions for our state."
Was this article valuable?
Here are more articles you may enjoy.