The Florida Peninsula Insurance family of companies has hired Mindy King as the company's director of Customer Experience. This is a new role at Florida Peninsula, which will be focused on building customer experience programs across the entire enterprise.
King has spent the past two decades working with service industry brand leaders providing customer programs directly targeted to impact the value of customer relationships. Prior to joining Florida Peninsula, she was the director of Customer Experience for Thyssenkrupp Elevator as well as the director of Voice of the Customer/Customer Insights & Market Intelligence at Tyco Integrated Security.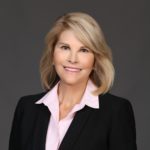 According to Clint Strauch, president of Florida Peninsula as well as its wholly owned subsidiary, Edison Insurance Co., King will work to help make the customer claims experience as positive as possible.
Florida Peninsula Insurance Co. offers multi-peril homeowners and flood insurance. The company insures approximately 150,000 homes, condo and apartment units located throughout the state. Florida Peninsula markets through a network of 2,500 independent insurance agents.
Topics Florida Customer Experience
Was this article valuable?
Here are more articles you may enjoy.