INSUREtrust Hires Le, Yarbrough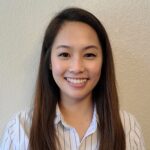 Atlanta-based INSUREtrust has hired Beveryly Le as an account manager. She will be responsible for developing and maintaining relationships with clients.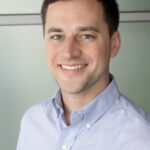 Additionally, the company named Kyle Yarbrough as an operations specialist. Before joining INSUREtrust, Yarbrough worked for Expedia as an associate market manager where he primarily acquired hotel partnerships and familiarized them with the platform and its offerings. Prior to that, he was the revenue manager for The Hotel at Auburn University, and has experience with account management software.
INSUREtrust, located in the Atlanta metro area, is a national insurance wholesaler focused on insurance for emerging risks generated with using the Internet – such as privacy and security breaches for more than 23 years. The company was recently acquired by Constellation Affiliated Partners.
Engle Martin & Associates Appoints Stewart as COO
Engle Martin & Associates, LLC, a national independent adjusting and claims management provider, has added Roberto Stewart to the company's executive leadership team as the chief operating officer.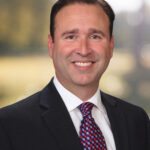 Stewart will be based in the Fort Lauderdale, Florida office and report to Stephen Beene, president of Engle Martin & Associates. He will oversee Engle Martin & Associates' business operations.
Stewart has more than two decades of domestic and international experience across multiple industries including insurance, real estate, professional services, and consulting. Prior to joining Engle Martin & Associates, he held multiple executive positions for companies such as American International Group (AIG), McKinsey & Company, and Allstate Insurance.
Stewart holds several insurance designations, including Chartered Property Casualty Underwriter (CPCU), Associate in Claims (AIC), and Associate in Risk Management (ARM).
Engle Martin & Associates, LLC is a privately held and owner operated company providing claims services in commercial property, casualty, inland marine/cargo, heavy equipment, large loss adjusting, subrogation, appraisal/umpire, specialty audits, and TPA/claims management.
Oakbridge Insurance Adds Mahler as VP of Technology
Oakbridge Insurance Agency LLC, based in Atlanta, has added Henry Mahler as vice president of information technology.
Mahler has more than 20 years of experience, with a designated focus in the insurance sector.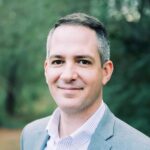 With two decades of experience in executive technology roles, Mahler has business, technology and management skills across a range of industries.
In his new role, he will manage the development and implementation of Oakbridge's infrastructure systems, software applications and information systems. He will also provide crucial overarching IT guidance.
Before joining Oakbridge, he served as general manager for Hargray Fiber, managing the company's entire middle Georgia business unit, including sales, profit and loss, installs and community engagement. He also previously owned a managed service provider with clients in the insurance sector.
In December 2020, four leading Southeast insurance agencies (Founders Insurance, Hutchinson Traylor, McGinty Gordon & Associates, and Waites & Foshee) merged to create Oakbridge Insurance Agency LLC. Oakbridge's 175 employees operate from 15 offices across the Southeast. The agency has specific experience in the agriculture, bond/surety, construction, financial, health care, manufacturing, municipalities, non-profit, senior living and transportation industries.
Topics Tech
Was this article valuable?
Here are more articles you may enjoy.