Westwood Insurance Agency Appoints Kriby as VP of Client Development, Partnerships
Westwood Insurance Agency is has appointed Tom Kriby as vice president, Client Development and Partnerships, responsible for national account management and business development.
In this role, Kriby will be responsible for expanding Westwood's current client relationships and serving as the builder partner executive contact. He will also work to diversify the business into new growth channels and help with expanding brand efforts.
Kriby's presence in the Southeast will provide further expansion in the region as he oversees Westwood's national reach.
Kriby has more than 16 years of sales, actuarial and risk management leadership experience. In his most recent role, Kriby served as assistant vice president of National Programs for Universal North America.
Prior to Universal, Kriby held roles with Benfield Inc., JPMorgan Chase and Tower Hill Insurance Group.
Westwood Insurance Agency is a personal lines agency offering personal, commercial and surplus lines products.
Burrows, Finley Take on New Roles at The Villages Insurance Partners
The Villages Insurance Partners of Florida has made changes to its commercial risk management (CRM) team.
Shane Finley has moved from senior advisor lead to CRM sales manager and Kelly Burrows from commercial account manager to CRM senior account manager/team lead.
Finley joined The Villages Insurance Partners in July 2013 and has worked in sales and service, while establishing commercial lines presence in The Villages and other areas in Florida. In his new role as the CRM Sales Manager, he will continue to use his expertise and relationship skills on new business development. Finley is a seasoned professional with over 10 years of service in the insurance industry.
Burrows joined The Villages Insurance Partners CRM team in 2016 and has focused on service and operations support across the CRM platform.
In her new role, she will be responsible for building out the service platform, market applications, and coordinate delivery of client proposals.
Burrows has more than 25 years of service in the insurance industry.
Established in 2013, The Villages Insurance Partners Commercial Risk Management Division provides insurance and risk management services for businesses of all sizes. The Villages Insurance has 8 locations and provides insurance and risk management to over 40,000 families and businesses in and around The Villages community. Established in 1985 The Villages Insurance, through its partnership with Baldwin Risk Partners, is currently ranked #25 on Insurance Journal's Top 100 P/C Agencies list.
Lowe to Lead GRS Learning & Training Institute
Global Risk Solutions, Inc., a provider of P&C claims adjusting, complex/large loss and environmental risk management services, has appointed Charles H. Lowe to administer programs through the GRS Learning & Training Institute.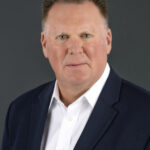 Lowe joined GRS as senior vice president of Learning and Development, overseeing the institute with the support of Carlos Sylvester, who recently joined GRS as a training manager.
Before joining GRS, Lowe held various executive roles in claims at P&C insurance companies, including Southern Oak Insurance, Security First, Sunshine State Insurance, and Citizens Property Insurance Corp. For much of his career, he has focused on building claims organizations, including daily claims examination, field adjusting, litigation/casualty claims examination, commercial and large loss oversight, catastrophe response and special investigative and fraud prevention programs.
Global Risk Solutions works with insurance industry clients to respond to property and casualty claims, natural catastrophes, cyber and environmental events. It is headquartered in Miami with global reach and offices in London and throughout the United States.
Was this article valuable?
Here are more articles you may enjoy.