Chubb's Goldie Joins IAT Insurance Group as SVP, Moving & Storage, Distribution Strategy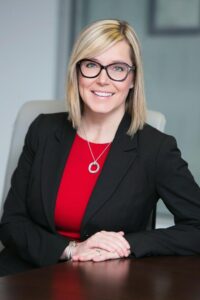 IAT Insurance Group, a provider of specialty property/casualty and surety products, has hired Bobbie Goldie as senior vice president of the company's Moving & Storage division as well as Distribution Strategy. She will also serve as a member of IAT's Management Committee.
Goldie joins IAT with more than 25 years of industry experience most recently at Chubb Insurance Company where she was senior vice president, Cyber. Prior to that role, Goldie led Chubb's Canadian Major Accounts businesses which included Property, Global Casualty, Environmental/Construction, Excess, Specialty Casualty, and Financial Lines. In this role she worked on the integration of ACE and Chubb's Canadian operations.
In addition to her insurance company experience with Chubb, Goldie also has broker experience with roles at Hays Companies, Arthur J. Gallagher, and Willis.
Todd Bateson, IAT's executive vice president, Commercial Transportation, said Goldie will be part of the company's work to expand its Moving & Storage capabilities and relationships with brokers across IAT."
Goldie will work out of IAT's office in Alpharetta, Ga.
IAT Insurance Group is a privately owned, specialty insurance company providing property casualty and surety products for niche markets. IAT goes to market through eight business units – Commercial Transportation, Specialty, Programs, Inland Marine, Excess Casualty Mid-Market, Reinsurance, Surety and Management Liability.
GIC Underwriters' Diaz-Padron Appointed to Latin American Association of Insurance Agencies Board
VP of Underwriting at Florida-based GIC Underwriters Juan Carlos Diaz-Padron has been named to the national board of the Latin American Association of Insurance Agencies (LAAIA).
Diaz-Padron has more than 12 years of experience in the insurance industry. He has been active in the LAAIA, working to advance the organization's goals and promote the insurance industry within the Latino community.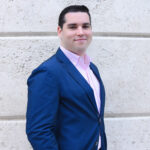 Diaz-Padron joins 8 other insurance business leaders from various states serving on the National LAAIA board.
The Latin American Association of Insurance Agencies (LAAIA) was founded in 1969 and now represents more than $1 billion in premiums. It offers continuing education, legislative advocacy, representation on national advisory councils, monthly networking events, community outreach and an annual insurance convention and trade fair in South Florida. LAAIA is a 501 (c) (6) not-for-profit professional association administered by a volunteer board of directors.
GIC Underwriters operates as an MGA and wholesale broker for admitted and non-admitted carriers, servicing agents in Florida, Texas, Georgia, and Arizona. It writes commercial auto, artisan contractors, workers compensation and main-street commercial general liability products.
Comer to Lead Southeast Territory for MEMIC Group
The MEMIC Group has named Roger Comer of Fort Myers, Fla., to lead its Southeast territory in the states of Florida, Georgia, South Carolina, North Carolina.
Comer joined MEMIC in 2014 and has more than 30 years' experience in the insurance business. He has earned industry designations of Accredited Adviser in Insurance, Associate in Claims, Certified School Risk Manager, Construction Risk and Insurance Specialist, Certified Insurance Service Representative, and Certified Workers' Compensation Professional.
The MEMIC Group works exclusively through independent agents and brokers to provide coverage, safety training services and injury management for small, medium and large employers.
The MEMIC Group includes MEMIC Indemnity Company, MEMIC Casualty Company, and parent company Maine Employers' Mutual Insurance Company. It holds licenses to write workers' compensation across the entire country. The group insures more than 22,000 employers and their estimated 300,000 employees, and maintains offices in Manchester, N.H.; Glastonbury, Conn.; Albany, N.Y.; Weehawken, N.J.; West Conshohocken, Pa.; Tysons Corner, Va; and Tampa, Fla.; in addition to its headquarters in Portland, Maine.
Topics Chubb
Was this article valuable?
Here are more articles you may enjoy.