COVID-19 has inflicted significant damage on Florida's events industry, costing revenue, forcing changes in how the state's venues operate and limiting options for how conventions, trade shows and concerts are insured.
Before the pandemic, event planners in Florida and around the country could easily purchase insurance protecting them from losses if they were forced to cancel conferences, sporting events or festivals because of factors ranging from hurricanes to terrorism to communicable diseases.
In most cases, industry experts say, communicable disease coverage was a relatively inexpensive add-on to event cancellation insurance. For policies on some smaller events, like weddings or book signings, insurers might even include the coverage as a freebie in an event cancellation policy.
After all, what were the odds that an infectious illness would cause massive shutdowns? It had been 100 years since the last worldwide pandemic.
Then COVID hit and for a time, every non-essential activity was shuttered around the country. Even Florida, which became known for its relative openness during the pandemic, restricted bars and restaurants and implemented a statewide stay-at-home order for residents for most of April 2020. Theme parks, including Disney World, closed for several months. Starting at the end of March 2020, the governor required travelers from states including New York, New Jersey and Connecticut to self-quarantine for two weeks.
After statewide restrictions were lifted, local limits remained in the hardest hit areas; The Centers for Disease Control and Prevention continued to advise caution. People from other states faced travel limits that prevented them from attending events.
In places where government restrictions didn't hinder activities, many people chose to avoid travel and large gatherings for their own safety.
Research showed that consumer traffic fell 60% nationwide between March 1 and the week of April 12, 2020, according to Robert P. Hartwig, director of the Center for Risk and Uncertainty Management at the Darla Moore School of Business at the University of South Carolina. Just 7% of that drop was attributable to legal restrictions.
All of this combined to force the cancellation of conventions, conferences and trade shows costing venue and event operators in Florida alone billions of dollars in lost revenue.
Rethinking Event Cancellation Market
Event planners and operators with event cancellation policies turned to their insurance agents in the hopes of filing claims. Those who had added communicable disease coverage before anyone ever heard of COVID were in luck. Many others were not.
Nationally, insurers paid an estimated $6 billion to $10 billion in claims for COVID-19-related losses in 2020, according to Mark Friedlander, director of corporate communications at the Insurance Information Institute.
But the amount of money paid on claims was significantly below insurers' worst-case scenarios as most venues and event organizers absorbed a substantial amount of the losses, according to Hartwig, former president of the Insurance Information Institute.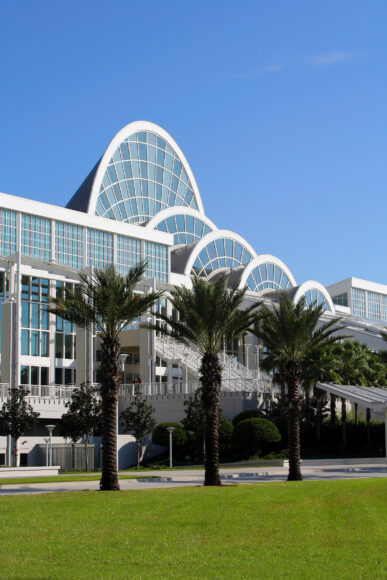 Still, the experience was enough to convince insurers to rethink the event cancellation market. For starters, insurers no longer offer any kind of communicable disease coverage on event cancellation policies, industry experts say. And the coverage that remains available for things like weather disruptions is significantly more expensive.
Now policies come with higher deductibles and lower coverage limits, as insurers make up for losses both from COVID-related claims and business revenue lost to the fact that fewer events were held and fewer policies were purchased during the pandemic.
Some insurers have left the event cancellation market altogether, while some others see opportunity and are newly entering the market.
Orange County, Florida, home to Orlando, lost more than $2 billion because of canceled and rescheduled events at the Orange County Convention Center, according to Nadia Vanderhoof, marketing and communications manager for the convention center.
Specifically, between March and December last year, 59 events were canceled at the center, with an economic hit the county of $1.3 billion. Vanderhoof also said another 38 events were rescheduled, with an economic impact of $445 million.
Since January of 2021, an additional 20 events worth $667 million have been canceled, with another 25 events rescheduled, costing more than $635 million.
The Convention Center is just one venue in Orlando, which has a large hotel industry that serves as venues for conferences, trade shows and other business events.
Hotels and other venues, too, faced massive cancellations. Among them was the 2020 annual conference for the Florida Association of Insurance Agents (FAIA) that had been booked at an Orlando hotel, according to the association President and CEO Kyle Ulrich.
The conference planners had expected about 1,000 insurance agents and 300 vendors that would have brought an average of about five employees each, for a total of about 2,500 people.
While the association did have event cancellation insurance, it did not have communicable disease coverage so, Ulrich said, it couldn't file a claim or recover losses.
But the association has a longstanding relationship with the hotel and was able to invoke the force majeure clause of its contract. So, it wound up saving what could have been more than $1 million in costs, according to Ulrich.
The association was not able to make up for hundreds of thousands of dollars in anticipated revenue from vendors at the conference. If it had had communicable disease coverage sufficient to cover the losses, the association would have been able to file a claim for the lost revenue.
The association had to cancel another, smaller event last September, a young agent sales and leadership conference that would have involved 150 to 200 attendees. Again, the association was able to avoid out-of-pocket losses with the hotel. And that event would not have generated vendor revenue, so there were no losses, Ulrich said.
Communicable Disease Coverage
Those event organizers who purchased event cancellation insurance with communicable disease coverage before the pandemic were in luck. In most cases, industry officials say, they were able to file successful claims to recover lost revenue and out-of-pocket expenses up to their policy limits.
Bob Skelton is chief administrative officer for the association management association ASAE, also known as the Center for Association Leadership. Skelton said conferences are the organization's "lifeblood" and where the organization makes its money.
In Florida alone, ASAE had to cancel six different meetings from March 2020 to January 2021. All the events scheduled through October 2020 had communicable disease coverage, according to Skelton.
If it didn't have the coverage for those events and others around the country, Skelton said, ASAE would have lost more than $6 million.
Skelton said the communicable disease add-on cost less than 5%. On a $10,000 policy, the coverage added maybe $500, he said.
ASAE purchases its event cancellation insurance policies in September. So, coverage for most of its events in 2020 was locked in before anyone ever heard of COVID.
Once COVID became a known threat in early 2020, however, insurers excluded the virus from coverage under new policies, and shortly thereafter, underwriters stopped writing new coverage for communicable diseases altogether, according to Hartwig.
Mary Beth Ryan, senior vice president at Risk Strategies, a Boston-based brokerage firm, said a lot of her clients are associations and events are significant portions of their budgets. Usually, they view insurance as protection against weather-associated cancellations.
"We always advise to buy as much insurance as is available," Ryan said. "Ultimately, that is the client's decision."
According to Ryan, before COVID, clients in Florida paid 0.2% to 0.25% of the insured amount for event cancellation coverage when it wasn't hurricane season and 0.35% to 0.45% during hurricane season.
Before the pandemic, the cost to add communicable disease coverage ranged from 0.025% to 0.15% depending on when the event was taking place, Ryan said.
About half of her clients purchased communicable disease coverage with their event cancellation policies last year. Everyone who did was able to file a successful claim.
Among the clients who benefitted from taking the advice, Ryan said, was a large trade show with a $15 million budget scheduled to be held in Florida in 2020. The show was canceled, but the operators managed to recoup at least $12 million through an insurance claim.
Getting these claims paid took longer than usual, however, because of the volume of cancellation. Under normal times, she said, an event cancellation claim takes an average of 90 days to settle. That has extended to six to 12 months during COVID.
After COVID, the cost for an event cancellation policy rose to 0.35% to 0.5% when it wasn't hurricane season and 0.8% to 1% during hurricane season, according to Ryan. Communicable disease coverage is no longer available.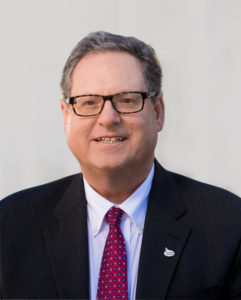 According to III's Friedlander, the insurers that have left the event cancellation market altogether because of the scope of the losses in 2020 include Swiss Reinsurance Co., Munich Reinsurance Co., Chubb, Market and Talbot Underwriting. W.R. Berkeley is in the process of exiting the market, Friedlander said.
"On the other hand," Friedlander added, Cincinnati Global, a unit of Cincinnati Financial Group, and some London-based insurers have entered the market, "citing new opportunities."
Weddings and Other Small Events
Among event cancellation offerings, wedding insurance is one of the most popular kinds of coverage purchased in the U.S., Friedlander said.
Luis Gazitua, an agent with JAG Insurance Group in Coral Gables, Florida, said his company insures mostly small events like weddings, book signings and other short-duration events with budgets ranging from $350 to $3,000.
Gazitua said his clients that had coverage including communicable disease filed claims for four or five events last year. Every one of the claims was denied. One of the events was a wedding; another was a small, outdoor concert.
The insurers, Gazitua said, concluded that the events could have been conducted despite the pandemic, and therefore, refused to cover the losses. That may be because these events largely attract people who live within the state and don't have to travel far.
Before the pandemic, Gazitua said, these policies cost 3% to 5% of the covered amount. Now, the cost is about 20% to 30% higher. Deductibles have also increased slightly.
Kaliff Insurance offers event cancellation insurance for things like festivals, fairs and carnivals or any special event across the country, according to Vice President of Sales and Marketing David Olivares.
Nationally, Kaliff covers about 7,500 events a year, about 800 to 1,000 of which are in Florida.
About 75% of clients didn't purchase communicable disease add-on coverage when it was available, Olivares said. Consequently, they were out of luck when they had to cancel their events because of the pandemic.
Olivares said about 20 policies in Florida wound up paying out because of COVID-related cancellations. These involved smaller, indoor events with maybe 200 people expected to attend.
One of the covered events was a software conference that had been scheduled to take place in Orlando with about 500 attendees.
Many clients without communicable disease coverage called the agency to see if they were covered when they were forced to cancel their events, Olivares said. "Some people that thought they had the coverage didn't have the communicable disease part," he said. "There was quite a bit of that … hoping and praying that they would be covered."
Olivares said getting event cancellation insurance for larger events is now more challenging, even without communicable disease coverage. For example, if an event needs $7 million in coverage, Olivares said he must approach several different underwriters to purchase several policies covering part of the amount. "Before all these issues," he said, "It wouldn't be uncommon for them to write at 100%."
Demand for Coverage Higher
At the same time, the coverage is more in demand than before. "It is a popular product," Olivares said. "A lot of people are trying to navigate to make it fit within their budgets … A lot of people are disappointed that we can't offer communicable disease because it's not available to the market."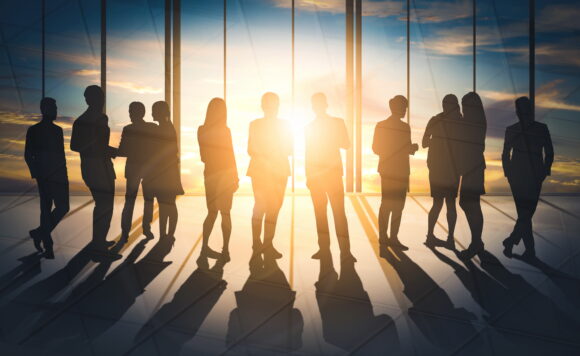 As event operators navigate insurance issues and the country ventures a return to life beyond the pandemic, venues are welcoming the business while taking precautions.
The Orange County Convention Center is doing better business than usual, according to Vanderhoof, who said some events were conducted even during the pandemic. Over the last year, the center has hosted nearly 100 events, she said. This was aided by a "Recovery and Resiliency Plan" that incorporated safety and security guidelines. The guidelines called for 50% occupancy through June 2021 and 100% occupancy in July for ballrooms and meeting rooms.
The convention center also obtained an accreditation from the Global Biorisk Advisory Council attesting that it implemented criteria for cleaning, disinfection and infectious disease prevention.
Moreover, it collaborated with the local health care system to provide medical services and resources to meetings and convention groups.
Vanderhoof added that the OCCC was the first convention center to host large-scale conventions and trade shows like the Surf Expo, with touchless, digital QR code registration.
Other events used on-site Rapid COVID-19 testing and still others, including the Central Florida International Auto Show, used mass temperature screenings, Vanderhoof said.
Moving forward, planners at the convention center have designed a touchless registration process "with a focus on self-service and pre-determined arrival times."
Attendees passing through temperature checks are given wristbands. The center is also encouraging physical distancing and has increased the number of hand washing and hand sanitizer stations. When clients request, they continue requiring masks.
In addition to using high-efficiency filters on air handling units, the center uses an ultraviolet light system for disinfection in offices, meeting rooms and restrooms.
For several months, a parking garage at the north side of the center was used as a drive-through vaccination site. That concluded on May 21, allowing the center to resume hosting events in that end of the center.
FAIA 2021
After last year's cancellation, the Florida Association of Insurance Agents had its 2021 annual conference in Orlando in June. Ulrich, the association president and CEO, said attendance was about 85% of the 2019 numbers, and there was a significant drop off in the number of exhibitors — only 190 exhibitors, compared to the average of about 300. That's because many of the vendors are from different states or work for companies that still banned employees from traveling.
The association members, on the other hand, are largely small business owners in Florida who get to make their own decisions and tend to be social in nature, Ulrich said. After an extended time cooped up, many of them were eager to get together with friends and colleagues.
Although the association considered having a hybrid in-person and virtual event, it ultimately offered only the in-person option to members.
About two weeks before the conference, the CDC issued guidance allowing vaccinated individuals to gather indoors without masks. And so, the association allowed members to make their own decisions about whether to cover their faces, Ulrich said.
"We didn't think we had to be the enforcement authority for any sort of rules," Ulrich said. Although members were encouraged to wear masks, most did not. The hotel encouraged social distancing, and hand sanitizing stations were ubiquitous.
The conference also hosted fewer hospitality events like cocktail receptions than it had in the past, according to Ulrich.
Ulrich said he doesn't think events in the future will be conducted differently once the pandemic is over. "I don't think we will see any lasting changes," he said.
One exception is an annual legislative day that the association has in March for members to meet in Tallahassee with their state representatives to talk about issues.
The 2021 in-person three-day event was canceled because the capitol was closed, according to Ulrich. Instead, the association had an engagement month during which virtual get-togethers featured speakers and interaction with legislators.
Ulrich said the virtual event attracted members who had not traveled to Tallahassee for past legislative days. It was so successful, he said, that future political engagement events will include a virtual component. "If providing a virtual platform makes a difference," he said, "then we'll continue to do that."
Moving forward, Ryan said, the main concerns for insurers offering event cancellation policies are wind and hurricanes, civil commotion, blackouts and the potential that the president could die because of his age, sending the nation into mourning.
The lesson from the pandemic for event operators and insurers, said Olivares of Kaliff, is, "Plan for the unexpected."
Ryan added, "Purchase all insurance that is available in the marketplace at the time."
Was this article valuable?
Here are more articles you may enjoy.