A federal jury on Thursday awarded $110 million to two U.S. Army veterans who said combat earplugs sold by 3M Co to the military caused them to suffer hearing damage, the largest verdict yet to result from hundreds of thousands of lawsuits over the product.
Jurors in Pensacola, Florida, sided with U.S. Army veterans Ronald Sloan and William Wayman, who alleged that 3M's Combat Arms Earplugs Version 2's design was defective, according to a spokesperson for the plaintiffs' lawyers.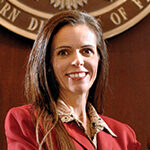 Also Thursday, the judge in the case, Casey Rodgers, denied 3M's request that she set aside the jury verdict. Rodgers said a judgment-as-a-matter-of-law set-aside order was only appropriate when there was no sufficient evidence for the jury's verdict.
The company's lawyers had argued that the plaintiffs' claims were fraudulent, had been misrepresented, did not provide sufficient evidence about the earplugs' defectiveness, and were barred by a Kentucky statute of limitations.
Was this article valuable?
Here are more articles you may enjoy.