Candidates for the office of Georgia insurance commissioner have offered differing solutions to faulty elevators and inspections, six months after an 18-year-old football player was killed when he was pinned in an elevator in an Atlanta apartment complex.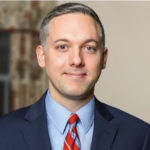 State Rep. Matthew Wilson, D-Brookhaven, has introduced a bill that would quintuple fines for building owners that fail to regularly inspect elevators and escalators, and would give the insurance commissioner's office more authority to schedule its own inspections.
"This legislation is designed to put more pressure on the property owner to comply with the inspection requirements," Wilson explained, according to an Atlanta TV news report. "When they fail to do so, like they did in the McFarland case, the state is then required to then proactively step in and get more aggressive."
McFarland is JauMarcus McFarland, who was staying in student housing for a football preparatory academy last August. When the elevator stopped between floors, McFarland attempted to climb out, authorities said. The elevator fell, crushing the student.
Residents of the complex had complained repeatedly about the balky elevator and the state Department of Insurance said it had not been inspected for two years. The department has fined the building owners $12,000.
Georgia Insurance Commissioner John King, who is also the state fire and safety commissioner, said his office has been busy upgrading an antiquated computer system so that it can better track elevator inspections. That will allow the state's 14 inspectors to prioritize sites.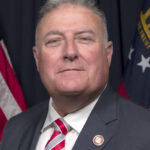 But King, who could face Wilson in the general election this year if Wilson wins the Democratic primary in May, said a bigger need is more funding and more staffing for the agency, to facilitate more inspections.
"Increasing fines on elevator owners or lessees, as this legislation aims to do, will not solve this problem," King said in a statement to Fox 5 TV news. "We hope Rep. Wilson would instead focus on efforts to help fully staff our Safety Fire Division."
House Bill 994 is now in the House Regulated Industries Committee.
Topics Georgia
Was this article valuable?
Here are more articles you may enjoy.