New

You can now listen to Insurance Journal articles!
The Florida Division of Workers' Compensation appears to be intent on pushing the ball across the goal line on a long-awaited revision to hospital reimbursement rules, despite concern from insurers that some rates are still out of bounds.
"My goal on the operations side is to move forward," while giving some consideration to comments from stakeholders, said James Ross, attorney for the Florida Department of Financial Services, which oversees the DWC.
He spoke Tuesday morning at a virtual hearing on changes to the latest Reimbursement Manual for hospitals.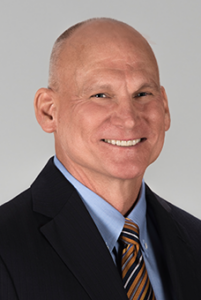 The timeline gives stakeholders a week, until Sept. 6, to file written comments, and just 10 days to file a formal challenge to the 2020 manual, said Ralph Douglas, a Tallahassee lawyer who represents a consortium of insurance carriers. The final manual and rules could be published in November with formal adoption soon afterwards, Ross explained.
Douglas and others argued at the hearing that, while the division has done exceptional work revising the reimbursement manual language and schedules, after years of court rulings and debate, one key sticking point remains: Hospital inpatient per-diem reimbursement amounts, which will be twice as high as the U.S. average for states' workers' compensation programs and four times what Medicare pays per day.
Data from the Workers' Compensation Research Institute and from the National Council on Compensation Insurance suggest that the average U.S. per-diem amount is about $6,000, Douglas said. The proposed Florida manual starts at $7,000 and increases to $13,000 per day.
It all goes back to a methodology that workers' comp insurers have complained about for years – the DWC's reliance on billed charges from health care providers. But billed charges often have little grounding in actual costs or accepted payment amounts from insurers, critics have said.
"Because billed charges are arbitrarily inflated, they're unlimited," Douglas said. "When you base a per-diem on them, they are equally arbitrary and capricious" and violate Florida statutes. Florida's workers' compensation law states that the criteria for setting reimbursement levels should consider a range of payments, which Douglas said should include Medicare, private health insurers and other states' comp programs.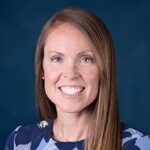 DWC's assistant director, Brittany O'Neil, reminded Douglas that the reimbursement methodology was approved in April by the Florida Three-Member Panel – appointed officials who review the reimbursement manuals. And insurers are always free to contract with hospitals for lower rates.
Consultant Jerry Fogel, who also represents the consortium of comp insurers, took issue with that. He noted that contracts are based on the state's workers' comp fee schedule and MRAs, and that hospitals will have little incentive to negotiate on a lower rate if the prescribed methodology dictates higher numbers. About $1,500 to $2,000 is considered a standard per-diem amount for many hospital stays, but soon, Florida could allow three to four times that amount, he said.
O'Neil and Ross did not explain why the DWC has adhered to the billed-charges methodology through the years. But some insurers have long suggested that a few Florida hospital corporations, particularly HCA Healthcare, once headed by former Florida governor and now U.S. Sen. Rick Scott, have had an influence on state officials.
HCA owns about 47 hospitals in Florida and 186 hospitals and 2,000 other facilities around the country, according to the corporation's website.
Was this article valuable?
Here are more articles you may enjoy.