The Florida Office of Insurance Regulation will hold a rate hearing Thursday, June 8, on Citizens Property Insurance Corporation's proposed 12.5% average increase for homeowners and larger increases for other types of policies.
The state-created insurance company, established more than 20 years ago as an insurer of last resort, has been limited by statute on how much it can raise premiums each year, a glidepath that many in the insurance industry have criticized as being far too low and causing Citizens to balloon in size to more than 1.4 million policies in force this year.
The Florida Legislature in 2022 raised the glidepath, allowing average rates to increase by as much as 15% by the year 2026. That is still well below the recent increases requested by several primary market carriers, some of which have reached into the triple digits this year.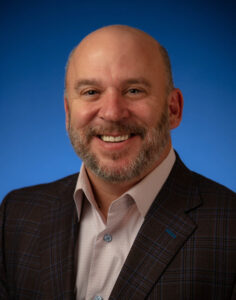 The rate hearing will examine Citizens' proposed personal lines account HO-3 rate increase of 12.6%, on average, and a HO-6 average rate increase of 10.8%. For Citizens' coastal account, rates would climb 13.7% for HO-3 policies and by an average of 24.8% for HO-6 policies.
For mobile home policies, rates for the coastal account would jump by an average of 24.2% under the proposed increase.
The hearing will begin at 3 p.m. Eastern time at the Knott Building in Tallahassee, and is accessible online. Registration for the web-based virtual meeting is available here and stakeholders can participate via phone by calling 1-877-309-2071. The access code is 315-402-185. Comments can also be sent via email to ratehearings@floir.com.
The hearing comes a week after the Florida OIR agreed to allow two market-based insurers to take out thousands of policies from Citizens. Slide Insurance Co. will take up to 25,000 policies, mostly from Citizens' personal lines account, and Loggerhead Reciprocal Interinsurance Exchange will take 1,000 policies, the OIR orders note.
The consent order for Slide does not specify how much of an increase in premiums that policyholders will see, if any. But Florida lawmakers this year raised the ceiling on that, barring Citizens from writing or renewing policies if a primary market carrier's rates are within 20% of Citizens'.
Topics Florida Trends Pricing Trends
Was this article valuable?
Here are more articles you may enjoy.