Health insurance. Dental insurance. Accidental death and dismemberment. Why not homeowners insurance as an employee benefit?
That's exactly what Darren Wood is thinking.
Wood is the founder and chief product officer at Recoop Disaster Insurance, which is now in 42 states and offers a type of parametric homeowners coverage, up $25,000 per policy. Recoop, based in Iowa, announced this month that it is now doing business in Florida and most states, underwritten by Professional Solutions Insurance Co. (PSIC). Recoop's entrance into the Florida market, along with four new carriers in recent weeks, has given some hope to a state that has been battered by insurer insolvencies, limits on new business, and soaring premiums.
Recoop is, at this point, a general agent of PSIC, a wholly owned subsidiary of NCMIC Insurance Co. which began as a malpractice insurer for chiropractors but now offers personal lines and business coverage.
To find out more about the company and the product, which is designed to cover even some of the losses from storm surge, Insurance Journal sat down for an interview with Wood. Previously with Marsh and with Holmes Murphy & Associates, Wood said he has been working on the parametric idea for a number of years, as a product that major U.S. employers can offer their remote workers, especially those in disaster-prone states where HO premiums and deductibles have risen dramatically in the last half-decade.
Wood's comments have been lightly edited for brevity and clarity.
IJ: Why is Recoop moving into Florida now?
One of the things goes back to our overall distribution approach. With the top 15 carriers spending roughly $1 billion a year on advertising, that is not something we could compete with. So we made the decision early on, due in large part to my past work experience, that the focus was going to be on distributing the product through the employee benefits space and through associations.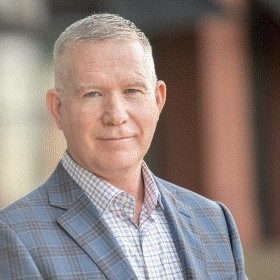 I spent nine years with Marsh Consumer, which is now under the Mercer umbrella. Our primary customers were Fortune 1000 employers, and we brought voluntary benefits programs to the table for them as well as the large associations out there, offering the product as a member benefit. From that standpoint, the brokers and distributors in those spaces are the ones responsible for distributing and marketing the program.
Why Florida, why now? Well, given the brokers we deal with and their customers, most of them, the employers have national employee bases. So it's really a must for them that we have to be in all 50 states. And that's more on the association side. We have a lot of large associations queued up but we can't roll out to them at all until we get all 50 states, plus DC.
IJ: So brokers are actually offering Recoop as an employee benefit now?
They are. Predominantly on a voluntary basis. But also, we have seen a couple of firms realize, in today's environment, that it had appeal and they were going to buy it for their employees as an employer-paid product. Again, we're just kind of on the tip of that. We have two that have adopted that and we have several others, much larger, that are considering doing that. One of the primary drivers there is the workforce moving to a hybrid work environment. Really, working from home, that's their office, so if a family is displaced from their home, they can't get up and running, so it's not a viable employee contributing to the workforce.
So, this gives them ability to help out with their disaster risk-mitigation plan.
I can't give names now. But one is a smaller employer, under 500 employees. The other is offering it just to hybrid employees. One association is very large, transportation-related.
IJ: Can you say how many policies you have now, nationwide?
We went live 9/1 of last year. And given our target being employers, that was right when their open enrollment season starts. And they typically make the buy-ins for that in March, April. So we missed that window for the most part. Right now, we are between 500 and 600 policies. This year, we were in place in 42 states, including DC, with Florida being the latest. We have a host of large employers queued up, and roughly about 700,000 eligible employees that will have the opportunity to enroll this fall.
We're really starting to make some traction. And, quite frankly, for them, Florida was the key. They have employees in Florida and in order to be able to offer it, they're not going to offer something to only a portion of their population. We got California before that, so those two states really made a material difference in the amount of employers we could add.
IJ: Can you give an idea of the cost, the premiums for this type of coverage?
We anticipate, across the country, our average coverage amount is going to be approximately $10,000. We offer in $5,000 increments. And interestingly, the enrollees have taken an inverted bell curve on this, where $5,000 was the most common and $25,000 was the second-most common amount of coverage selected. So, with that, our average premium across the country we expect to be $440, per year.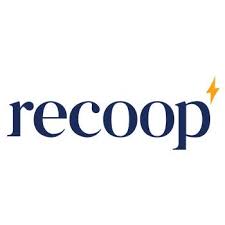 To equate that on the benefits spectrum, accidental death and dismemberment typically ranges about $60 to $80 a year. And the average home insurance is about $1,400 a year, across the country, although I know it's materially different in Florida. In some lower-risk areas, our product is as cheap as $125 for a $1,000 policy. In Florida, we have three zones, it ranges from $240 for $5,000 in coverage, to $360 for a $5,000 policy. For the very expensive, high-dollar, high-risk areas of Florida, it becomes much higher, about $1,000 for a $5,000 policy.
It was important when I built the product to make it affordable for families, especially for families making less than $150,000 a year. Over the last 15 years, about 78% of the disaster declarations in the country have been in low- and moderate-risk areas. Disasters are happening everywhere and with those brokers and those employers, we get to sell a lot of policies because of moderate-risk areas, which allows us to serve some of the higher-risk areas like Florida, the Gulf Coast, the Atlantic Seaboard.
IJ: I think a lot of people in Florida, with HO premiums going up and up and up, have opted for very big deductibles, so it sounds like this product could help with that cost.
You're spot-on. And that's one of the things we recognized early on, especially with single-peril catastrophe policies, which often have deductibles that are between 5% and 30% of the value of the home. It has been reported that roughly 60% of the population does not have an emergency fund and the same number of people have to borrow for an expense over $400. And when you see most insurers starting to treat roofs on an actual-cash-value basis, and if you've got a roof that's 10 years old with a 20-year life span that costs 10 grand, you're on the hook for 5 grand. And you stack the deductible on top of that.
Over the last 4-5 years, with the number of hurricanes that hit Florida, between 65% and 85% of the damage has been not covered by insurance, predominantly because it's storm-surge related. That's one of the things we cover with our product is storm surge (but we don't cover freshwater flooding). Storm surge was an important piece for us. And insurers in a lot of cases don't cover storm surge.
IJ: And lots of people don't have flood insurance to cover it.
Exactly. For a lot of people [hit by storm surge], their primary tool is still loans through the U.S. Small Business Administration. So would you rather have a $25,000 loan that you're paying at 4% interest that costs $200 to $300 a month, or buying a policy that has a $320 annual premium?
IJ: Do you have adjusters?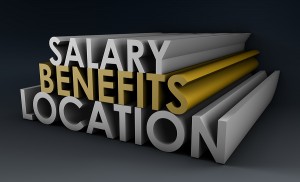 To explain: In all but about four states, it's required that the insured has to have an underlying home or renters' policy. We use that as proof of insurability, trying to keep the cost down, so we don't have to send somebody out. We are, for all intents and purposes, a guaranteed-issue policy. As long as you have that underlying policy and you do not live in a mobile or manufactured home, which our reinsurer said was a no-go, we will issue you a policy. We don't look at the structure of the house.
The criteria for filing a claim are: 1.) That your're in a state- or federally declared disater area; 2.) You have $1,000 in damage from one of our covered perils; and 3.) You have that underlying home policy. In the claim packet, we ask people to provide pictures. We ask that they provide a couple of pictures ahead of time, so we have a baseline, so that post-event, if you send a picture of the damage, we've got the ability to compare and contrast.
And we use Sedgwick, the largest claims administrator in the country, as claims provider. And they believe they can adjudicate 98% of the claims remotely, which really helps on the speed side. So all of those factors help us keep the pricing down.
In Florida, we had to deviate a little bit from our standard model. We have to adjudicate/adjust for all of the damage that is done. But the way we built that into the policies for Florida, we added what we call an incurred-loss endorsement. But we were also able to include items that were not related to home damage. People can submit lost wages if their business does not reopen (after a loss). If they have lost their job, they can submit expenses associated with health care. If they are not able to live in their house and have to stay in a hotel, you can submit pet boarding. If it's tied to your exposure and covered peril, we will use that as something we can reimburse for, to get them up to the full coverage amount they've elected.
IJ: Do you have any concerns about fraud? I mean, say someone doesn't have that much damage but might feel that they need a quick $25,000.
With Sedgwick's experience, they've made it clear that they can tell what's been there already and what is new damage. And that's one of the reasons we like to have the "before" picture, before a claim is made. We just don't expect to get a lot of fraud, just because of the nature of the product. If somebody is exposed, either the roof is going to come off, from wind, or it's from storm surge. And those things leave tell-tale marks. In most states, fraud is not a concern because we stop counting at $1,000. [All the claimant needs to show is at least $1,000 in damage to receive the full, agreed-on coverage amount.] In Florida, we have to adjust and adjudicate for all of the covered amount.
IJ: What is your relationship with Professional Solutions Insurance Co., your underwriter?
Their focus, for most of their early years, was on providing medical malpractice for doctors of chiropractic. They formed a subsidiary to bring additional products to bear to their customer base. In the last 3-4 years they made a conscious decision to expand their footprint and get into other lines. It was a logical fit for us. They had an asset that was underutilized so we partnered with them. They have material surplus in their reserves, so they have the capability and the financial strength to grow with us.
It's a unique situation. We are the owner of the product but we're also the general agent at this point in time. The (Florida OIR) approval is of the product. Professional Solutions has to have a certificate of authority. But we have to be licensed in each state, as an agent. The claims agreement is between PSIC and Sedgwick. Eventually we'll have that moved over to us. At that point in time, we have to have an MGA license. Until then, a general agent license suffices.
IJ: You were with Marsh and Holmes Murphy. How did you decide to get into Recoop?
Great question. This has been my baby for a long time. I formed the company in 2013. For the first eight and a half years, it was me pulling all the pieces together. It was no small feat. What I wanted was to have a package put together that I could bring to a carrier, with distribution partners in place, administration in place, so it was a turn-key solution. We had some close calls with a couple of major carriers that in the end just didn't work. The catastrophe nature of the product can scare some off.
But about a year and a half ago, I got to add to the team. We decided to run lean to keep our costs down and partner with the best-in-class providers out there. For example, Sedgwick. And we're dealing with Insurity, which provides policy admin support.
We've got five employees. They have good relationships with the top brokers out there. So, the pieces have fit together nicely. Because, frankly, there have not been a lot of new products out there. There's been some "critical-illness" products where they've said they're going to shuffle the benefits around and slap a new name on it. There have been some new single-peril catastrophe products out there, some on the parametric side, which is good to see. But as far as we know, we are the only multi-peril disaster product in the marketplace that has the model that's almost like Aflac, but for your home.
We haven't settled on a mascot yet.
Topics Florida Homeowners
Was this article valuable?
Here are more articles you may enjoy.