A lawsuit filed by a family against a Lake Tahoe ski resort and other companies over the death of a man who fell from a chairlift has been settled, although financial terms of the deal were not disclosed.
The Sacramento Bee reported that the family of 51-year-old Mark Dickson settled the wrongful death suit in September in El Dorado Superior Court. They had sought $15 million in a settlement conference earlier this year.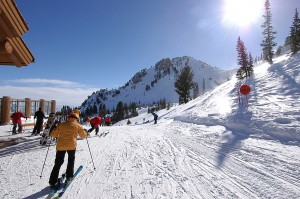 As part of the settlement the owners of Heavenly Mountain Resort agreed to make various safety improvements, including regular equipment inspections and shutting down the ZipRider line in high winds.
The lawsuit says Dickson was killed in August 20009 after falling from Heavenly's chairlift, which became entangled with a rope retrieval line from the zip line ride.
Was this article valuable?
Here are more articles you may enjoy.