Southwest Insurance Agents Alliance named Patrick Zerarka regional vice president of western Arizona and southern Nevada.
Zerarka is responsible for membership service, development, and insurance company relations for all Southwest Insurance Agency Alliance member agencies in western Arizona and southern Nevada.
Zerarka's 12 years of experience within the independent insurance agency system includes personal and commercial lines on both the agency and carrier sides of the industry.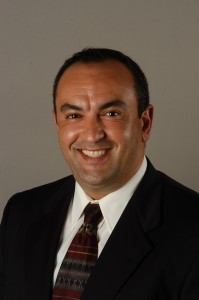 Before joining Southwest Insurance Agents Alliance, Zerarka worked with MetLife Insurance and Travelers Insurance Companies as a regional sales manager and sales account executive.
In those positions, he maintained relationships with a significant number of independent insurance agents, working to support their success and program initiatives.
Earlier in his career, Zerarka was an agent/owner with Allstate Insurance Company.
Southwest Insurance Agency Alliance has access to more than 25 insurance companies and writes in excess of $80 million in total member premiums. Southwest has been part of the Strategic Insurance Agency Alliance for more than 13 years.
Was this article valuable?
Here are more articles you may enjoy.