Yakima County, Wash. has settled a lawsuit stemming from an assault by an on-duty sheriff's deputy against his estranged wife.
The Yakima Herald reported the woman has reached a $250,000 settlement with the county.
Michelle Moore had made a $10 million claim against the county last year. She was assaulted in October 2010 by her estranged husband, Sean Moore.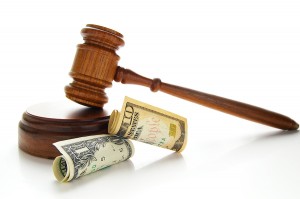 Her claim and subsequent lawsuit said sheriff's office supervisors were negligent in the hiring of her husband and failed to properly supervise him. Sean Moore later hanged himself in jail while awaiting sentencing for the assault.
Moore had been facing at least 10 years in prison for assaulting his estranged wife and a male companion in her Selah home while he was in uniform and on duty. He returned later the same day and attacked her again.
Copyright 2017 Associated Press. All rights reserved. This material may not be published, broadcast, rewritten or redistributed.