IMA Inc. named Rick Dingman director of enterprise risk management.
Dingman will work with the operations teams and sales teams in developing and marketing alternative risk strategies designed to maximize risk efficiencies for IMA's larger clients. He's based in the Denver, Colo. offfice.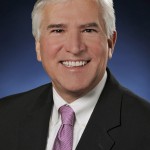 Dingman has more than 30 years of experience in the industry. He began in underwriting large commercial casualty.
IMA is a diversified financial services company specializing in risk management, insurance, surety and employee benefits solutions.