The mother of a boy who suffered a brain injury after falling at a Tucson, Ariz. elementary school has filed a $23 million claim against the school district.
The Arizona Daily Star reported Saturday that the claim for Danette Pahl and her son, Trevor Pahl, was sent this week to the Tucson Unified School District.
According to the claim, which generally precedes a lawsuit, 9-year-old Trevor Pahl fell 5 feet from a slide at Fruchthendler Elementary on Aug. 8.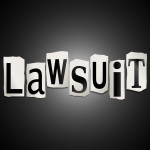 Ron Mercaldo, the Pahls' attorney, says school officials called Danette Pahl instead of seeking medical attention.
Mercaldo says besides suffering a broken wrist, Trevor has head and brain injuries that require therapy indefinitely.
TUSD spokeswoman Cara Rene says outside counsel is reviewing the claim but declined further comment.
Copyright 2021 Associated Press. All rights reserved. This material may not be published, broadcast, rewritten or redistributed.
Was this article valuable?
Here are more articles you may enjoy.