According to a statewide poll, Utahns favor stricter air pollution standards on industry by a 3-to-1 margin.
The survey, commissioned by The Salt Lake Tribune, found 67 percent of those surveyed supported the stricter standards and 23 percent opposed them. Ten percent were unsure.
The poll also found 61 percent would be willing to observe no-drive days, change their driving habits and use more public transportation to improve air quality. Twenty-nine percent would not be willing to take the steps.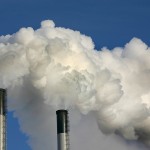 The poll also showed that compared with five years ago, 59 percent are more concerned about Utah's air quality, 33 percent are just as concerned and 7 percent are less concerned.
The survey of 600 Utahns was conducted Jan. 10-13 by New Jersey-based SurveyUSA after the Wasatch Front last year saw the highest air pollution levels in a decade.
Was this article valuable?
Here are more articles you may enjoy.