Washington state legislators will consider modernizing how insurance transactions are conducted.
House Bill 2662, authored by State Rep. Derek Stanford, D-Bothell, will enable policyholders to access their insurance policy through their insurer's website and also receive insurance notices and documents electronically.
The Property Casualty Insurers Association of America stated its support for HB 2662, saying it will remove barriers that prevent insurance customers from going paperless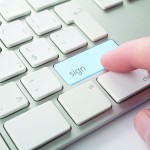 HB 2662 authorizes insurers to conduct all transactions with policyholders over the internet, including applications, renewals, non-renewals and cancelations. The bill also allows insurers to post generic policy forms and endorsements on a publicly-available website in lieu of providing a copy directly to each policyholder.
"We are supporting HB 2662 in order to give consumers the flexibility and options they want. This bill will give consumers a choice if they want to receive their insurance documents through regular mail or via email," said Kenton Brine, PCI assistant vice president. "Insurance policies are well suited to be posted on the web. Policies are frequently 40- to 50-pages long. HB 2662 will enable insurers to post those policy contracts on a website so policyholders don't have to store a paper copy but can still access the policy 24/7."
If HB 2662 is enacted, Washington will join a growing trend of state modernizing their insurance codes. According to PCI, in 2013, 13 states approved laws allowing consumers to access their insurance policy through a website: Alaska, Arizona, Florida, Illinois, Kansas, Michigan, Minnesota, Missouri, Oklahoma, Pennsylvania, Texas, Virginia and Wisconsin. Also in 2013, 17 states approved legislation allowing electronic delivery of documents and notices, according to PCI: Arkansas, California, Delaware, Florida, Idaho, Kansas, Kentucky, Maryland, Minnesota, Missouri, North Carolina, Pennsylvania, Tennessee, Texas, Virginia, Wisconsin and West Virginia.