Woodruff-Sawyer & Co. named Cheryl Heller senior account manager in employee benefits in its California North Bay office.
Heller will focus on client service and account management, with a focus on the winery, real estate, educational and solar sectors.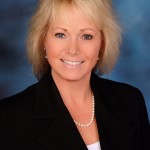 Heller has an extensive background in the insurance and employee benefits industries. Before Woodruff-Sawyer, Heller was at Vantreo Insurance Brokerage in Santa Rosa for six years.
San Francisco, Calif.-based Woodruff-Sawyer is an active partner of Assurex Global and International Benefits Network.