The Leavitt Group has merged five of its agencies in southern Utah and Nevada.
The merger includes Dixie Leavitt Agency, Hunt-Leavitt Insurance Agency, Leavitt Group Benefits Services of Southern Utah, Bringhurst-Leavitt Insurance Agency and Valley-Leavitt Insurance Agency.
The combined agency's managing principal is Adam Christensen, and the agency will rebrand as Leavitt Group Insurance. All seven offices will remain in their same locations with the same phone numbers. The merger will not affect current accounts, and clients will continue to work with those service representatives with whom they are familiar, according to an announcement.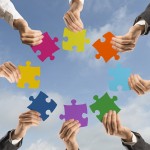 The Utah offices included in the merger are in: Cedar City; St. George; Hurricane; and Kanab. The Nevada offices included in the merger are in: Ely; Mesquite; and Overton.
The Leavitt Group insurance agencies account for more than 125 offices in 15 states.