Pacific Specialty Insurance Co. in California has promoted Brian Weaver to senior vice president of sales.
Weaver heads the company's efforts working with the independent brokers and agents who sell the company's products in California and nationally. He was vice president before his promotion. He joined Pacific Specialty in 1980.
Pacific Specialty has offices in Menlo Park and Anaheim,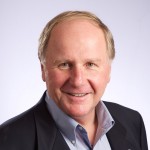 and serves individuals and small-business owners with specialty and general policies, including homeowners insurance, recreational vehicle insurance and business insurance.