A wrongful death lawsuit has been filed by the parents of an Orange County software developer who was killed in a crosswalk last year after being struck by a vehicle fleeing police.
The Orange County Register reported the civil action filed this week names the city of Santa Ana, Orange County, the California Highway Patrol and the three men being pursued by police. The suit seeks unspecified damages.
Andrew Reisse was hit last May by a Dodge Charger driven by Victor Sanchez, who Santa Ana police identified as a documented gang member.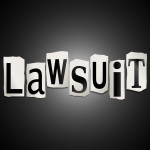 The 33-year-old Reisse was the co-founder of Oculus VR, a popular Irvine-based virtual reality company.
Santa Ana spokesman Jose Gonzalez declined to comment on the lawsuit, citing city policy not to comment on pending litigation.
Copyright 2017 Associated Press. All rights reserved. This material may not be published, broadcast, rewritten or redistributed.