Swett & Crawford, part of Cooper Gay Swett & Crawford, named Jeff Bianchi as sales leader for its Woodland Hills, Calif. office.
Bianchi will continue to be based in Swett's San Francisco office and will remain a broker in the property practice group. As sales leader, Bianchi's main responsibilities include leading the sales process and growth of the Woodland Hills office, mentoring and guiding new and existing brokers and developing client relationships.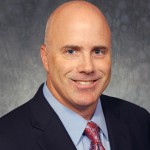 Bianchi, who has been with Swett Crawford for 14 years, began his insurance career with The Hartford in 1995 as an underwriter, later moving to Fireman's Fund Insurance Co. In 2000, he became property broker with Sherwood Insurance Services, which later merged with Swett & Crawford in 2002. Bianchi currently holds the title of senior vice president property broker.
Atlanta, Ga.-based Swett & Crawford and Cooper Gay serves independent agents and brokers through specialized property/casualty, oil and gas/energy, professional services, transportation, reinsurance, marine and underwriting practice groups.
Was this article valuable?
Here are more articles you may enjoy.