Federal Emergency Management Agency teams have come to Montana to begin assessing damage from flooding.
Ed Tinsley, of Montana Disaster and Emergency Services, told the Independent Record that the teams will be looking at only damage to public infrastructure.
State DES staff will accompany the teams as they meet with county, city and tribal officials to gauge the damage.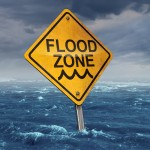 Tinsley did not have the tribal damage estimate immediately available, but said initial, rough figures from the four cities and 15 counties indicated some $2.5 million in damage.
Tinsley said he wasn't sure how long the federal agency would need to make its determinations. The teams were scheduled to arrive Sunday.
The FEMA damage report will be given to Gov. Steve Bullock, who could then request a presidential disaster declaration.
Copyright 2020 Associated Press. All rights reserved. This material may not be published, broadcast, rewritten or redistributed.
Was this article valuable?
Here are more articles you may enjoy.