Jay Sherwin joined Lockton's Denver, Colo. operation as senior vice president and department manager of financial and professional services.
In his role with Lockton, Sherwin will focus on developing insurance and risk management solutions. Additionally, he will assist in the development of training and continuing education for Lockton Associates.
Sherwin has more than 15 years of experience, which includes working with the energy, financial institution, technology, airline, manufacturing, and food and beverage sectors.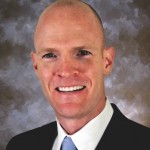 Previously, Sherwin served as a managing director with Aon, where he specialized in brokering complex executive liability programs for commercial and financial institution clients. Prior to that, he served as corporate counsel for a Denver-based technology company and was in private practice with a Florida law firm.
Kansas City, Mo.-based Lockton employs more than 4,950 professionals and provides services to 35,000 clients around the world.
Was this article valuable?
Here are more articles you may enjoy.