Lockton has launched a gaming, entertainment and sports practice to be based in Irvine, Calif.
The group is part of Lockton's Pacific operations and it integrates multiple vertical markets.
Lockton's gaming, entertainment and sports practice provides a range of risk management solutions to clients, including property/casualty, workers' compensation, management liability, employee benefits and specialty risks. Additional services include policy analysis, legal review, loss control and safety, and claims advocacy.
Jared Mitilier, a 15-year industry veteran, has been named to lead the team.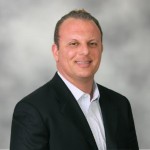 Mitilier has specialized in risk management solutions for entities including hotels, casinos, racetracks, Hollywood studios, professional leagues and teams, actors, athletes and music touring groups. Prior to Lockton, he served as national hospitality and gaming practice leader for Marsh, and managing eirector of Nevada and national gaming practice leader for Wells Fargo Insurance Services.
Joining the team are Marlene Benoit, promotion and events leader, and Lindsey Criswell, account manager.
Benoit has more than 17 years of experience underwriting and brokering promotional risk management services. Her expertise includes event cancellation and non-appearance, special event liability, prize indemnity, over redemption and weather insurance. Benoit previously served in the role of promotion and events leader for Marsh and vice president of business development for iC Specialty Brokers.
Criswell is responsible for client servicing, advising on risk management strategies, deepening relationships with underwriters and assisting in the development of new business opportunities. Prior to Lockton, Criswell was a client representative for Marsh's hospitality and gaming practice and a sales associate for CS STARS, a subsidiary of Marsh.
More than 4,950 professionals at Kansas City, Mo.-based Lockton provide 35,000 clients around the world with risk management, insurance and employee benefits consulting services that improve their businesses.
Topics California Risk Management Lockton
Was this article valuable?
Here are more articles you may enjoy.