Reno, Nev.-based Employers Holdings Inc. named Richard P. Hallman executive vice president and chief information officer.
He will oversee overseeing all of Employers' information technology departments.
Hallman previously served as senior vice president and chief information officer, a position he held with Employers since 2010. He will continue to be located in Employers headquarters in Reno.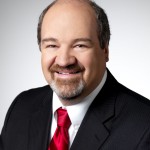 Hallman has more than 25 years of experience in various technical and senior information technology leadership positions. He is retired from the U.S. Military, having served for more than 23 years in the Nevada National Guard and the US Air Force.
Employers is a holding company with subsidiaries that are specialty providers of workers' compensation insurance and services focused on select small businesses engaged in low-to-medium hazard industries. The company, through its subsidiaries, operates in 31 states and the District of Columbia from 11 office locations.
Was this article valuable?
Here are more articles you may enjoy.