The parents of a Santa Barbara woman who was fatally struck by a congresswoman's aide filed a federal lawsuit against the driver, U.S. Rep. Lois Capps and the U.S. government.
The wrongful death suit filed by Matt and Raeona Dies' attorney claims the Democratic congresswoman hired the aide despite being aware of his two DUI convictions and failed to monitor him, KEYT-TV reported. The suit said Raymond Morua's job as a field representative required driving.
Court records show he has two prior DUI arrests, a hit-and-run and an embezzlement conviction.
Morua pleaded guilty to gross vehicular manslaughter while intoxicated and fleeing the scene of the crime after authorities say he struck Mallory Dies, 27, in downtown Santa Barbara on Dec. 6. Authorities said he was leaving a holiday party when he hit Dies, who wasn't in a crosswalk but was crossing legally.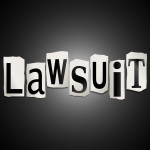 The lawsuit also contends that Morua was working in an official capacity for Capps that night.
"Mr. Morua has said under oath, under penalty of perjury, that he was on the job," plaintiffs' attorney Robert Stoll said, adding that if that's the case, "then Lois Capps is responsible."
Capps told KEYT-TV that the woman's death was a tragedy but declined to comment on the lawsuit. She maintained that Morua was not working for her the night of the crash and said she has tightened her hiring procedures.
"My heart goes out to the family of the victim," Capps said. "I lost a daughter way before her time, and it's a heartache," Capps said.
Dies was kept on life support for several days after she was hit. Stoll says her parents incurred hundreds of thousands of dollars in medical bills and want to get some of their expenses paid.
Morua faces up to 20 years in prison when he is sentenced on May 28.
Copyright 2020 Associated Press. All rights reserved. This material may not be published, broadcast, rewritten or redistributed.
Was this article valuable?
Here are more articles you may enjoy.