Small businesses in eight New Mexico counties are eligible for federal disaster loans due to the drought.
The U.S. Small Business Administration made the announcement Friday, saying the loans can help offset economic losses from reduced revenues caused by the drought.
The counties include Catron, Dona Ana, Grant, Lincoln, Luna, Otero, Sierra and Socorro.
Officials say small, nonfarm businesses, small agricultural cooperatives and most private, nonprofit organizations may qualify for loans of up to $2 million.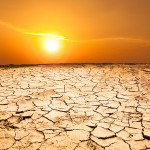 Eligibility is based on the financial impact of the disaster, not on any actual property damage.
The deadline to apply for these loans is Dec. 23, 2014.
U.S. Agriculture Secretary Tom Vilsack's disaster declarations for 2014 cover all of New Mexico and much of the Southwest.
Copyright 2020 Associated Press. All rights reserved. This material may not be published, broadcast, rewritten or redistributed.
Was this article valuable?
Here are more articles you may enjoy.