Parsippany, N.J.-based York Risk Services Group Inc., a national provider of risk management, claims management, and managed care services, has acquired Sacramento, Calif.-based Bickmore.
Bickmore is the operator of a risk management, pool management and actuarial consulting firm and has clients in 36 states. Bickmore focuses on public entities, such as municipalities, counties, and special districts, as well as municipal risk pools in California, Oregon, Nevada, Montana, New York and Alaska. Bickmore also has private sector clients in health care, construction, education and real estate.
York Pooling, a division of York, provides risk and claims management services to public entity pools across the United States.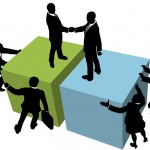 York Risk Services provides risk management and managed care solutions to a variety of strategic partners, including insurance carriers, self insureds, brokers, wholesalers, managing general agents, programs, risk pools and public entities.
Bickmore's main office is in Sacramento, with additional offices in Orange, Oakland, Dana Point, and El Dorado Hills, as well as Oregon offices in Ashland and Portland, and an office in Providence, R.I.
Was this article valuable?
Here are more articles you may enjoy.