Members of Washington's congressional delegation are urging more money for landslide research and mapping following the deadly Oso mudslide.
U.S. Reps. Suzan DelBene, Rick Larsen and Jim McDermott sent a letter to key colleagues last week asking them to nearly triple the budget for the U.S. Geological Survey's Landslide Hazards Program.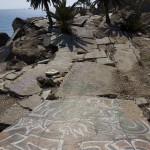 The Daily Herald reported that the federal landslide program currently has a staff of about 20, and a budget of about $3.5 million. The representatives are asking to boost funding to $10 million for next year.
The March landslide killed at least 41 people. Two others are missing.
Copyright 2020 Associated Press. All rights reserved. This material may not be published, broadcast, rewritten or redistributed.
Was this article valuable?
Here are more articles you may enjoy.