Leavitt Group of Boise has hired Deana Wood and Marisa Wood for it office in Idaho.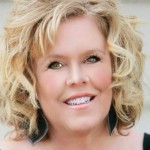 The two are unrelated. Deana is a commercial account manager, and will service and maintain existing accounts and handle policy inquires. Marisa is an operations specialist providing assistance to the team and developing and conducting employee fitness competitions.
Deana has been working in the insurance industry since 1987 and worked for the Leavitt Group earlier in her career. Marisa is a student at Boise State University studying exercise physiology.
The Leavitt Group is a privately-held insurance brokerage in the nation and provides property/casualty insurance, risk management, employee benefits solutions and other services.
Was this article valuable?
Here are more articles you may enjoy.