Leavitt Group's Tacoma, Wash. office has hired Sam Rutledge.
Rutledge will focus on employee benefits.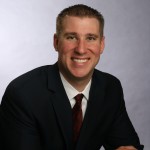 Prior to insurance, Rutledge managed the sales and marketing department for an enterprise resource planning software company specializing in the food manufacturing industry.
Leavitt Group is a privately-held insurance brokerage, and provides specialty products and a range of insurance programs.
Was this article valuable?
Here are more articles you may enjoy.