Allstate Insurance Co. plans to add additional agency owners in California in 2014, the company announced on Thursday.
The Northbrook, Ill-based company is expanding its recruiting campaign for the sixth consecutive year. Allstate signed 73 new agency owners in California in 2013. It added 58 in 2012 and 2011, 44 in 2010 and 17 in 2009.
Candidates for Allstate agency ownership need a minimum of $50,000 of liquid capital to invest in their agency. The investment is to cover operating expenses, according to Allstate.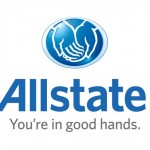 Allstate is also encouraging its agencies across the state to hire licensed sales professionals, and the carrier says it's moving to strengthen its California presence in the boat, motorcycle and recreational all-terrain vehicle insurance markets.
Interested candidates can visit www.allstateagent.com or by contact recruiters Linda Black or Angie Garcia at (916) 859-8804 or (916) 859-8851, or by email at Angie.Garcia@Allstate.com or Linda.Black@Allstate.com.
The Allstate Corporation (NYSE: ALL) reports servign 16 million households through its Allstate, Encompass, Esurance and Answer Financial brand names and Allstate Financial business segment.
Was this article valuable?
Here are more articles you may enjoy.