The widow of Native American activist Russell Means has filed a lawsuit accusing doctors in New Mexico of overlooking his esophageal cancer.
The Santa Fe New Mexican reported that the lawsuit by Pearl Means in state District Court in Las Vegas, New Mexico, accuses doctors who work at clinics owned by Santa Fe's Christus St. Vincent Regional Medical Center of ignoring his symptoms and allowing his condition to worsen. He died in 2012 at age 72.
The hospital denied any wrongdoing, and it noted that the New Mexico Medical Review Commission found no evidence of negligence.
"Our hearts go out to the friends and family of Russell C. Means for their loss of a loved one," Christus St. Vincent spokesman Arturo Delgado said.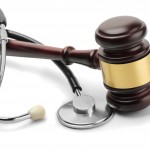 The lawsuit accuses doctors of failing to diagnose Russell Means' cancer during a series of visits between February and April 2011 to clinics owned by Christus, where he complained he was coughing, spitting up blood and having difficulty swallowing.
When Russell Means' symptoms persisted, he sought a second opinion from doctors at UCLA Medical Center in July 2011, and he was diagnosed with cancer of the esophagus, tongue, lymph nodes and lungs. He underwent aggressive treatment, including radiation therapy through the end of the year, and in August 2012, he learned during a doctor's visit that his cancer had advanced, according to court records.
Means gained fame in 1970 when he orchestrated a Thanksgiving day event in Plymouth, Massachusetts, where Indian protesters seized a replica of the Mayflower. He shrouded President George Washington's bust on Mount Rushmore, South Dakota, in 1972 with a sheet to protest broken treaties. The following year, he led a takeover and 71-day standoff with federal authorities at Wounded Knee, South Dakota. Two Indians were killed in gunfire, and one agent was paralyzed.
Russell Means later served a year in prison for a 1974 riot in South Dakota. Over time, he alienated some in the Indian rights movement, who criticized him for putting his own interests above those of Native Americans.
He ran for the Libertarian Party's presidential nomination in 1987, but he was defeated by Ron Paul, who went on to represent Texas in Congress as a Republican and twice sought that party's presidential nomination.
During the latter part of his life, Russell Means became involved in acting and music. He had roles in the 1992 film "The Last of the Mohicans," "Natural Born Killers" (1994) and "Pathfinder" (2007). He recorded CDs of Indian-themed music.
Copyright 2019 Associated Press. All rights reserved. This material may not be published, broadcast, rewritten or redistributed.
Was this article valuable?
Here are more articles you may enjoy.