The owner of a natural gas plant in southeastern New Mexico has agreed to pay the state nearly $70,000 to settle a case involving allegations of air quality violations.
The New Mexico Environment Department announced the settlement with Regency Field Services LLC on Friday.
State officials say Regency reported the violations as required by law and has since taken action to prevent further violations.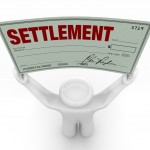 The violations included failure to demonstrate compliance with certain emissions limits and failure to maintain certain records. The plant was also accused of failing to conduct certain tests and not assuring that monitoring equipment was working properly.
The department says it was made aware of the alleged violations through two reports submitted by Regency in 2013.
Copyright 2021 Associated Press. All rights reserved. This material may not be published, broadcast, rewritten or redistributed.
Was this article valuable?
Here are more articles you may enjoy.