Workers sifting through debris at the Oso mudslide in Washington are finding about 50 personal items a day.
The Daily Herald reported they include books, photos, guns, computers and cameras.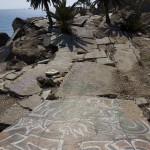 Some of the items belonged to the 43 people who were killed in the March 22 slide that buried dozens of homes.
The Snohomish County manager overseeing the slide recovery, Gary Haakenson, says personal items are cleaned and taken to a reunification center where they can be claimed by family members.
Copyright 2021 Associated Press. All rights reserved. This material may not be published, broadcast, rewritten or redistributed.
Topics Washington
Was this article valuable?
Here are more articles you may enjoy.