Allstate Insurance Co. plans to add several local agency owners in Washington, Oregon, Idaho, Alaska and Hawaii in 2014.
Allstate's plan is to recruit 51 new exclusive agents, 13 financial specialists and the company expects agency owners will be looking to add 102 sales producers.
"Allstate is committed to growing in the Northwest," said Brian Smith, Allstate's Northwest region strategic deployment leader. "We are looking for candidates who have an entrepreneurial spirit, driven personality, a heart for the community and a desire to be a small business owner."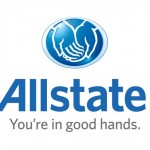 Candidates for Allstate agency ownership need a minimum of $50,000 of liquid capital to invest in their agency. Agency owners will be in charge of hiring licensed sales and customer service staff as part of building their business plan.
Allstate's Northwest region has more than 500 exclusive agents. Allstate reportedly insures roughly 900,000 passenger cars and trucks plus more than a 340,000 homes throughout the five states in the region.
Interested candidates can log on to www.allstateagent.com, or call (877) 711-1006.
Topics Agencies Washington Oregon Alaska
Was this article valuable?
Here are more articles you may enjoy.