An independent investigator says the state insurance office's top administrative-law judge was misleading and untruthful when it came to a high-profile insurance case that ultimately led to her suspension in May.
Patricia Petersen had alleged that the insurance commissioner Chief Deputy Jim Odiorne had improperly contacted her and tried to pressure her to decide cases the way Insurance Commissioner Mike Kreidler wanted. The state insurance office has said there's no evidence that occurred, but hired the outside investigator to look into all claims surrounding the case.
Petersen had filed a notice of what she says are illegal communications by Odiorne in a case involving several insurers and Seattle Children's hospital. Seattle Children's is seeking an order requiring the insurers to include the medical center in their provider networks.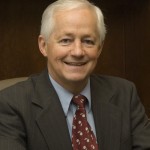 The investigators contended she was misleading and not forthcoming when asked if she had emailed a copy of that complaint to Michael Madden, a lawyer in the Children's case – an improper communication.
Her lawyers said Petersen wasn't aware she had made a mistake, not recognizing Madden's name as one involved in the case before her. So, the lawyers said, she was truthful when she originally denied having sent the copy. She said she thought she was contacting an employment lawyer to possibly represent her in her work situation.
In a rebuttal and memo released Thursday with the investigation report, Petersen's lawyers accused the investigator of cherry-picking facts to wrongly castigate a judge who stood up for "judicial independence."
Copyright 2021 Associated Press. All rights reserved. This material may not be published, broadcast, rewritten or redistributed.
Topics Legislation Washington
Was this article valuable?
Here are more articles you may enjoy.