The Buckner Co. has opened new Denver, Colo. office and named Keith Braxton president.
As head of the Salt Lake City, Utah-based commercial insurance brokerage's Colorado office, Braxton is charged with recruiting talent, building the company's brand in the market and seeking acquisition opportunities.
Braxton previously served as president and CEO of Colorado Casualty and Indiana Insurance Co. in addition to other executive roles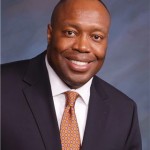 in the insurance industry.
The Buckner Co. now has six offices throughout the West.
Topics Colorado
Was this article valuable?
Here are more articles you may enjoy.